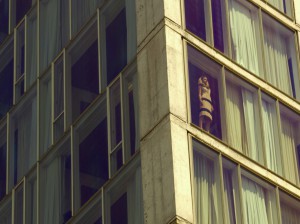 Welcome to my Blog — here is a little about myself and my new book 'Cinematic Moments'.
Cinematic Moments – My life through pictures
My love of Photography started at a young age. I began shooting portraits for Australian Vogue at18 and have been shooting stills and directing ever since.
Growing up, I was obsessed with both fashion and film. I'd spend my pocket money collecting Vogue and watching as many Hollywood films as possible.
At a young age I was seduced by the glamour of the great screen legends. My love of film evolved in my early teens with the Italian Neorealist movement. Being half Italian this period really resonated. Directors like Antonioni and Fellini and actors like Marcello Mastroianni and Monica Vitti. Then the French New wave with Goddard, Bardot, Delon and Belmondo.
As I began taking photos, I studied the remarkable cinematographers such as Gregg Toland (Citizen Kane), Vittorio Storaro (The Conformist, Barry Lyndon, Apocalypse Now) and later Chris Doyle (In the Mood For Love, Crouching Tiger Hidden Dragon).
These cinematographers inspired my lighting style and composition above any of the classic photographers. Even though I'm a huge fan of the greats like Newton, Parkinson, Bailey, Avedon, Blumfield, and Kline it was always cinematography that excited me.
I'm also passionate about travel and have a need to explore new worlds. I'm a true Nomad as I travel for work and pleasure. I've been to most parts of the world except China and have spent the past 30 years on a plane every second week. So the three biggest influences in my work are are the glamour of the screen legends, the exceptional cinematographers, and my undying need to travel.
This book is a true reflection of my style and personality. It's who I am. Cinematic moments spans the past 15 years of work shot all over the globe. The images seem like a stolen moment from a make believe film where the women are glamorous and the men suave. There is an element of suspense, as if something is about to happen. Either way, I love story telling and feel that everything should have a little mystery and seduction.
From a Modern Nomad
Daniela Federici