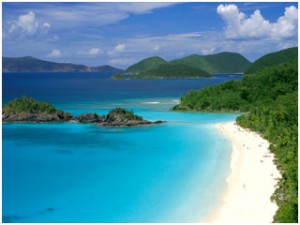 HOLGUIN
Located in the northeast part of the country, Holguin Province is believed to be the location where Christopher Columbus landed in 1492. He declared it "the most beautiful country human eyes had ever seen." It's the fourth largest city in Cuba and has numerous parks located throughout the city proper. Explore the city and its parks for a day and then drive to the coast to spend a couple of days at a resort in Guardalavaca. The powdery sands, spa treatments, and warm water will have you relaxed in no time, but you can also have an adventure by taking a scuba diving trip, participating in the usual water sports, or peddling a bike along the coast.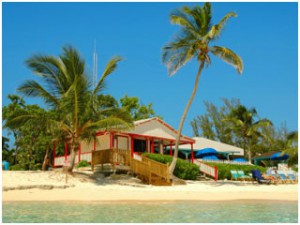 PLAYA DEL ESTE
Only about 13 miles from Havana, you'll find pleasant and authentic beaches. It's a 6-miles stretch of sand between Guanabo and Bacuraneao. The best locations, depending on your mood, are Santa Maria del Mar, where you'll find loud salsa, glistening bodies, and a lively party that doesn't seem to stop, or go to Club Megano, which is laid back and offers clear blue water and activities like windsurfing and jet skis.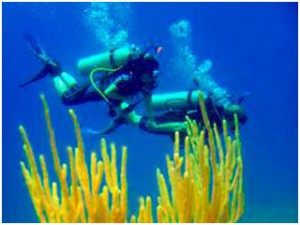 MARIA LA GORDA
Because you can only arrive here by car, five hours away from Havana, you won't find many tourists here. The drive here is quite amazing as well. You'll pass banana, sugar cane, and tobacco plantations, and see how other locals live outside of the city. Then arrive at Maria la Gorda. It's named after a voluptuous woman abandoned by pirates and who relied on prostitution to make her living, this amazing spot is the perfect for travelers who are looking for peace, isolation and relaxing days on the beach or in the water. You can also do some hiking here and admire the spectacular vegetation on the surrounding natural reserve. Stay at the Hotel Maria de la Gorda and the related International Scuba-Diving Centre is located nearby. Diving is the main reason people come to this quaint town. If you choose to go underwater, you'll enjoy crystal-clear and warm waters in 50 diving spots. Experts consider that the seabed at Marí­a la Gorda is among the top ten places in Latin America, due to its abundant marine life and extraordinarily beautiful corals. Experienced divers rave about the diving, ranging from vertical walls to coral canyons, tunnels, and caves, and even the remains of Spanish galleons.