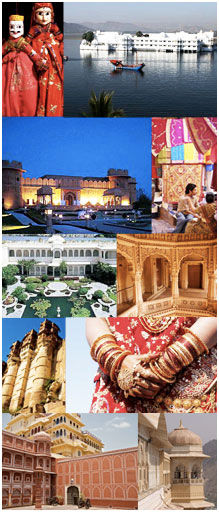 Rajasthan is truly magical, and literally means "Land Of the Kings." Until India's independence in 1947, Rajasthan, was made up of more than 20 princely states, bastions of royal opulence, and feudal pageantry.
It's India's most visited and romantic region, celebrated for the spectacular beauty of its rugged desert, jewel-like lakes, and steep mountain passes dotted with fairy tale palaces and forts. A rich feudal past and a strong princely tradition make this area one of the most fascinating, exotic, colorful and culturally rich areas in India.
My 4 favorite cities in Rajasthan are Jaipur, Udaipur, Jodphur and Jaisalmer, but one must finish at the wonderfully romantic Taj Mahal in Agra.