Udipur is one of my favorite places in the world and is known as the Venice of India .
It was the summer palace for the Royal Family and was leased to the Taj Hotel group in the early 1970s. The maharaja of Udipur is one of India's most eccentric Royals, racing his vintage Rolls Royce's wearing full Maharaja regalia in the Dakar car races. He even has his own record label.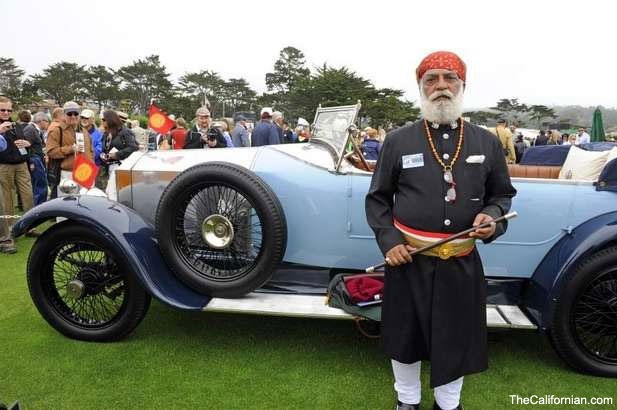 I first visited the lake palace as a young girl and memorized by its unique beauty, I said to my mother that I'd like to get married there when I grew up. It's stunning and was used as a location in the James Bond film Octapussy. Remember the pool scene with all the galm women frolicking around Roger Moore? This gives the Taj Floating Palace double the appeal since I'm such a huge James Bond fan.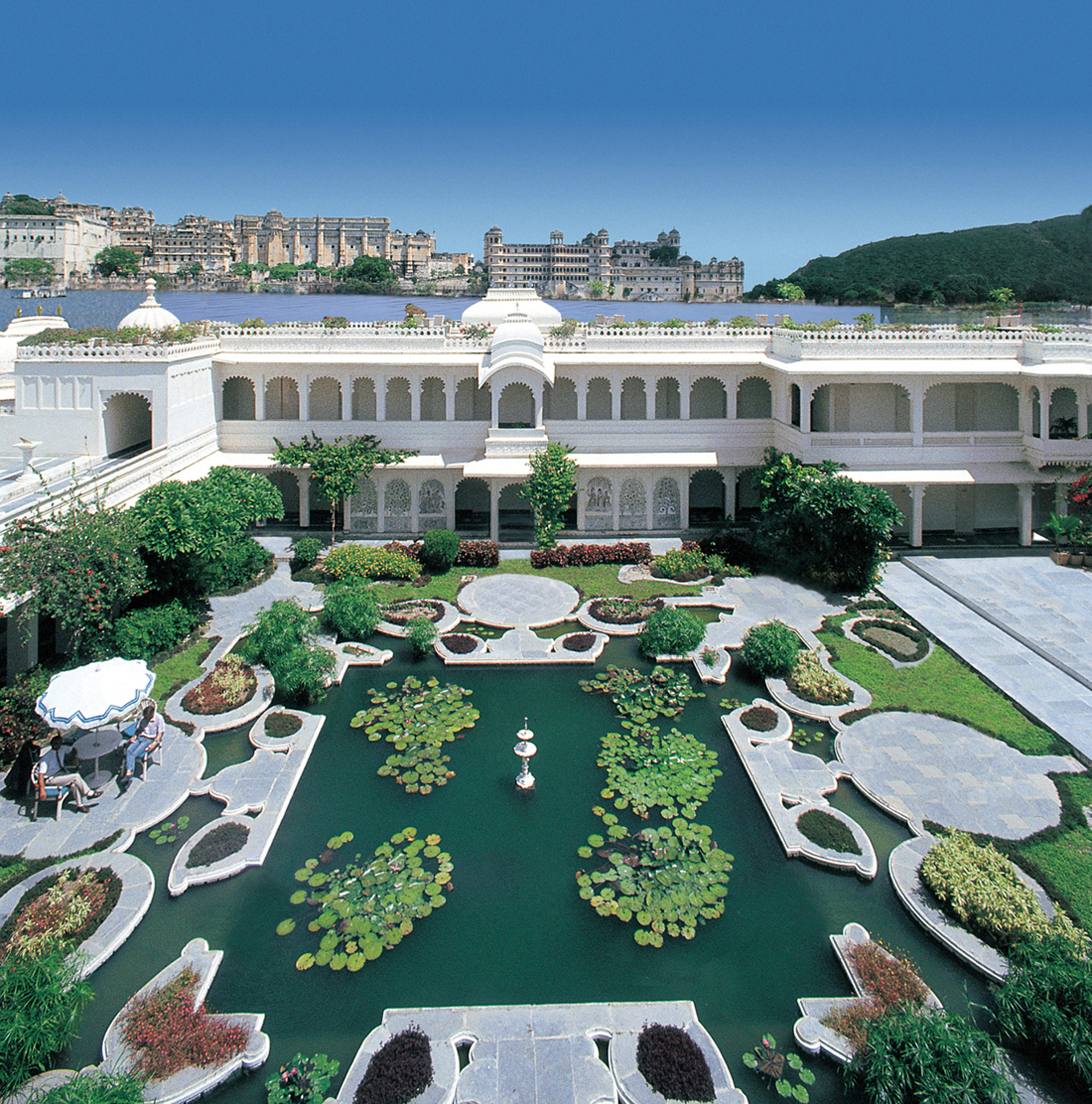 I've shot there with Elizabeth Hurley for her swimwear collection ­and have visited numerous times.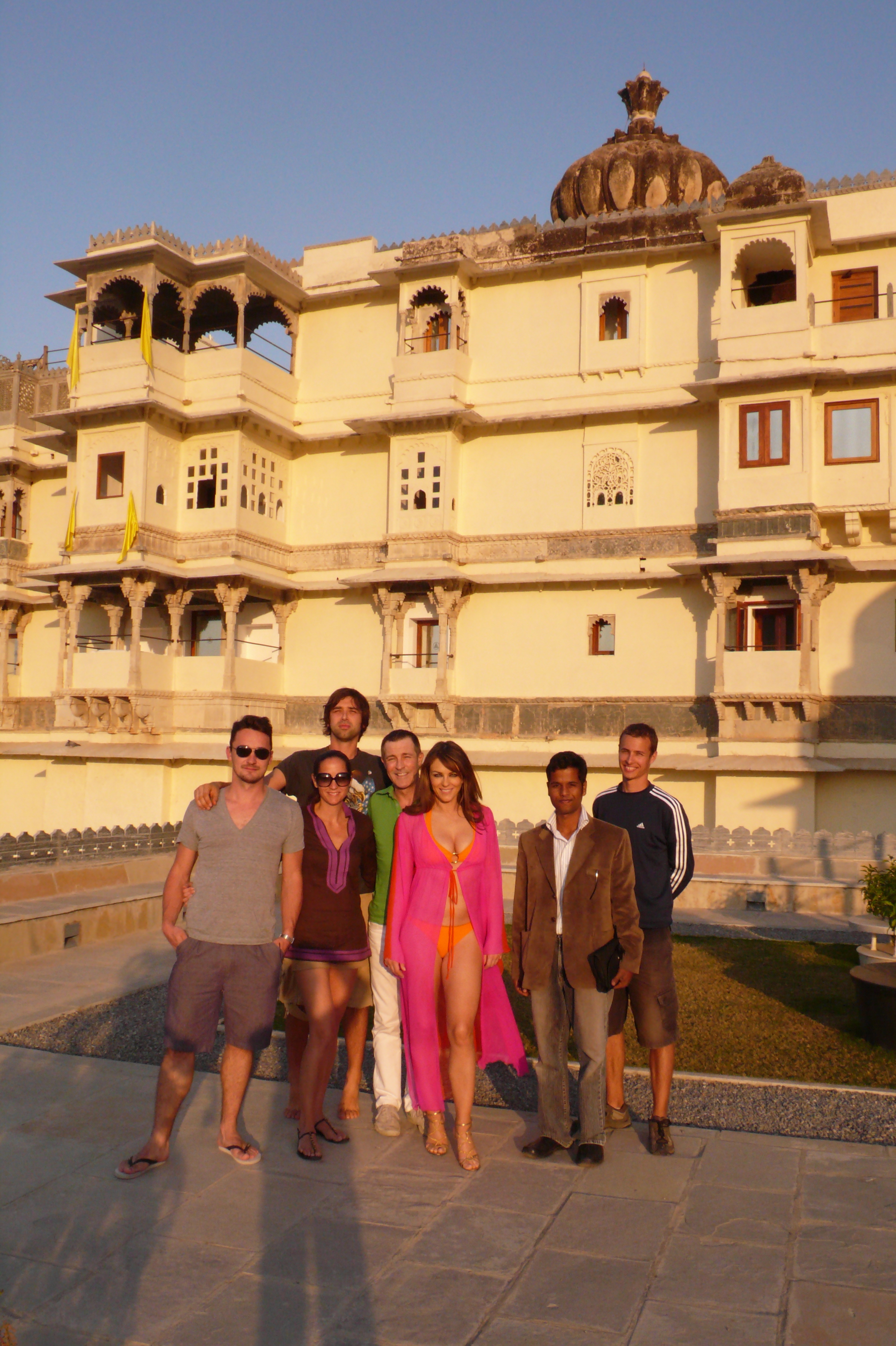 You are met at the airport in a fabulous vintage car and then transported to the lake where an equally stunning vintage barge takes you across the water to the entrance.
When I shot the Taj Palace Hotel campaign a few years ago, I mentioned this to Pritti, the Taj Hotel PR Manager, who said shed throw the party there when I get married…so there is still hope!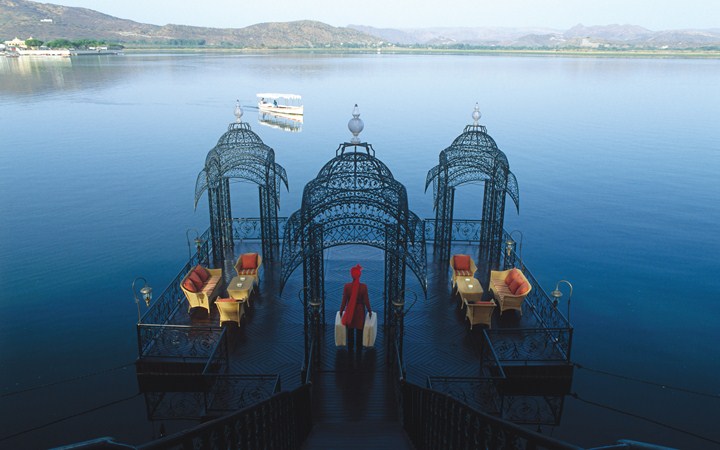 For my guide on places to see, shop and stay in Udaipur and Rajasthan visit Daniela Federici Modern Nomad.