World-renowned photographer Daniela Federici takes us on an incredible journey of discovery to some of the most desirable destinations on the planet.
Each episode gives exclusive insight and access to the world of international art, design, fashion, architecture, music and travel, as well as the tastemakers and visionaries who are making an impact on the world today.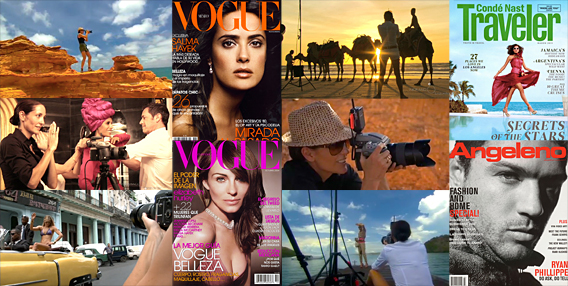 We follow Daniela as she shoots around the globe for the world's top magazines and brands, gaining behind the scenes access to the fast paced glamorous world of fashion and photography.
Daniela Federici's the Modern Nomad uncovers the cultural flavor of each destination reflected through the eyes and lens of a celebrated photographer. Capturing the character and texture of the place and people, Daniela's quest for the perfect photographic shoot takes us on the adventure of a lifetime.
No other series takes us on such an amazing journey of discovery with as much style, sophistication, humor and joie de vivre. Daniela has traveled her entire life and has access to the remarkable people and exotic locations that all viewers dream of. Through her unique sensibilities and passion for exploration, the audience experiences and shares her extraordinary and creative journey.