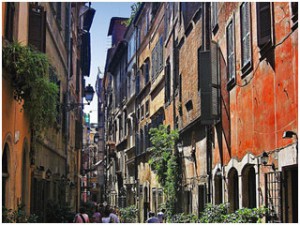 VIA DEI CORONARI
Turn left out of the north end of Piazza Navona, and past the excavated ruins of Domitian's Stadium, and you'll find this lovely street with over 40 antique stores.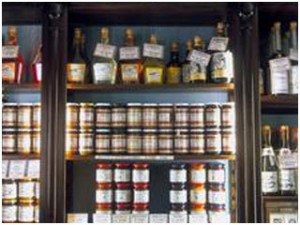 AL MONASTERI
Corso del Rinascimento 72, T 06 6880 2783
Come here to find rare cosmetics. I feel like walking into a medieval apothecary and I always find amazing products, may of them based on century-old recipes. From liqueurs to rare oils and some of the best-tasting jams and chocolates of the world, I always find great gifts here for others and myself.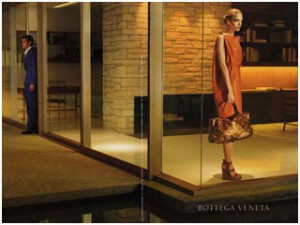 BOTTEGA VENETA
Piazza San Lorenzo in Lucina 8,
T 06 6821 0024
While I can find this label in the States and elsewhere in the world, this one is the largest Bottega store in Europe. The store is housed in a 17th Century palazzo, and you'll love not only the fine leather purses but also the elegant interior. The store overlooks the most upscale square in Rome, so you can scout where you want to go next after making a purchase or just taking in the lovely decor and odor of fine leather.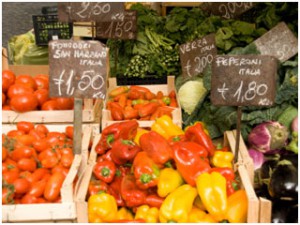 MERCATO DI TESTACCIO
Piazza Testaccio
The stalls are covered here, so one feels like walking into a lovely outdoor supermarket. From fish to cheese to produce, you'll find fresh edible treasures here, and a lovely place to watch the locals shop.
FORNARI & FORNARI
Via Frattina 133,
T 06 678 0105
After you've fallen in love with Italian cuisine, come here to pick up cut meats, cheeses, and kitchenware to name a few. Find everything here to stock up my kitchen, and then have a dinner party for friends when you get back home.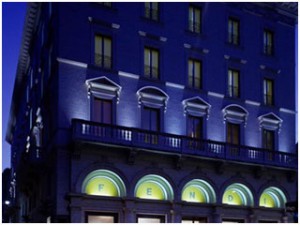 FENDI
Largo Goldoni 419-421,
T 06 334 501
With over 7500 square meters, the flagship store of the fashion giant is in itself a work of art. Combining contemporary style with its Roman roots, the design of the store is in itself a luxury and treat.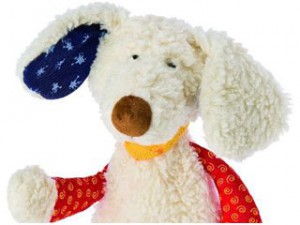 LA CITTA DEL SOLE
Via della Scrofe 65,
T 06 687 5404
One of the best toy stores in Italy. Adults will love it because most of the toys and games don't have annoying noises to drive you crazy.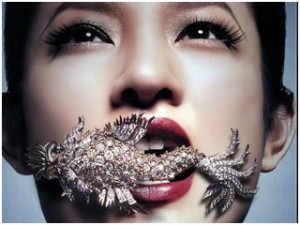 FEDERICO BUCCELLATI
Via Condotti 31,
T 06 6790 329
One of the best gold and silversmiths in Italy, find neo-Renaissance creations here that will completely change your mind about gold and silver designs.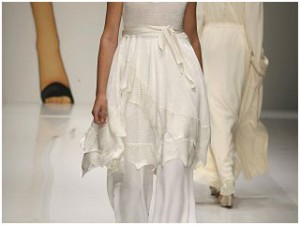 LAURA BIAGIOTTI
Via Borgognona 43-44,
T 06 679 1205
Known as the Queen of Cashmere, Laura Biagiotti is Roman born and bred. Come here to buy at least one cashmere knit before leaving Rome, and she makes pieces for both men and women. Flattering designs and excellent handwork, one is sure to find an excellent gift of Italian craftsmanship here.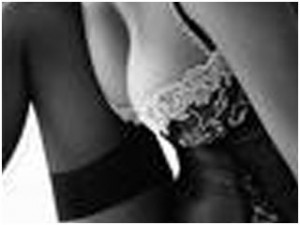 LINGERIE D'ELIA
Via Sistina
119 06-4881909
Find revealing garments here for women. Most are made with glittery Italian silk. The designs are sold ready to wear or custom made.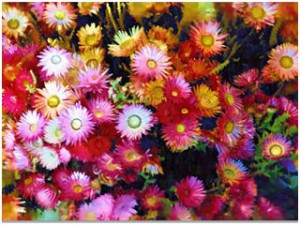 MERCATO DEI FIORI
Via Trionfale
Going to a dinner party on a Tuesday night and want to impress your hosts? Visit this market from 10:30am to 1pm on Tuesdays to purchase exotic Mediterranean flowers at discount prices.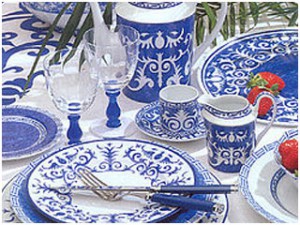 RICHARD GINORI
For expensive and amazingly crafted porcelain plates and artworks, come here to if not browse, then at least dream. You can also find china and glassware as well.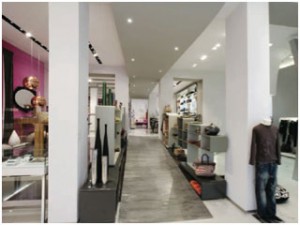 VIA DEI CORONARI
Via del Babuino 155A,
T 06 3269 5131
If you find you don't have a lot of time to shop, come here for everything from fashion and footwear to books and furnishings.