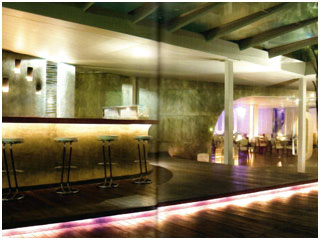 00 PLANETARIO DE GAVEA
Avenida Padre Leonel Franca 240,
T 2540 8041
If you get bored with hearing Samba all the time have dinner here at 00, then walk steps away from your table after eating to the dance floor where the music is mostly house and R&B. Don't forget to visit the best part of the restaurant and nightclub, its terrace, where the Samba leaks in.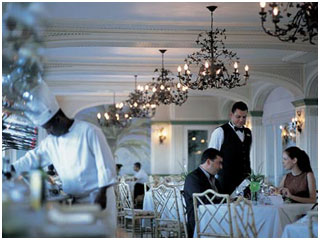 CIPRIANI RESTAURANT
Avenida Atlantica 1702,
T 2548 7070
Located inside the The Copacabana Palace, Cipriani is one of the best restaurants in Rio, and the well-heeled return again and again. Chef Francesco Carli serves contemporary and traditional Italian dishes, and loves mixing in local Brazilian ingredients to spice things up.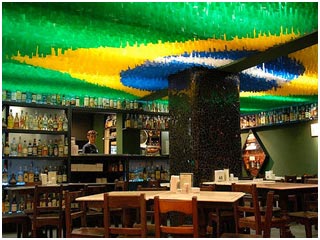 ACADEMIA DA CACHACA
Rue Conde Bernadotte 26,
T 2239 1542
If you want traditional Brazilian food with no flare, go to Academia da Cachaga, where not only can you find a simple tasty meal but also try one or more of the 500 types of caipiroskas (a popular vodka-based drink based on traditional caipirinhas). Don't expect an explosion of design here, but a return to a simpler life.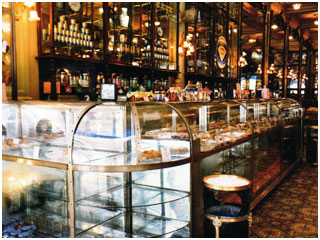 CONFEITERIA COLOMBO
Rua Goncalves Dias 32,
T 2232 2300
For a respite, visit this tearoom, which hides down a side street in Centro. Confeiteria Colombo is also huge cake shop that's an institution amongst the locals. The beautiful interior is perfect for an afternoon coffee, tea, or snack. Refuel your energy, take in the stunning glasswork, or just watch the young people flocking back to this traditional establishment.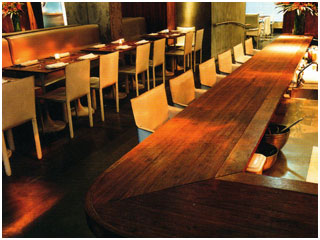 ZUKA
Rua Dias Ferreira 223,
T3205 7154
One of the city's most fashionable restaurants, Zuka serves up Italian cuisine with Asian influences. You'll be sitting amongst the city's most young and fabulous while eating the best tortellini in Brazil.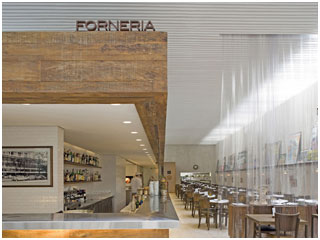 FORNERIA RIO
Rua Anibal de Mendonca 112,
T 2540 8045
For amazing design (by Isay Weinfeld) and simple tasty food, Rogerio Fasano opened this Ipanema spin off of his Sao Paulo sandwich shop. The open space make it perfect for cocktails or dinner.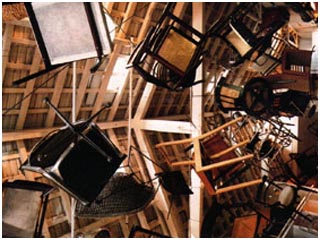 ESPACO CULTURAL MAURICE VALANSI
Rua Martins Ferreira 48,
T 2527 4044
A combination of bar, cafe, bookshop, and photography gallery, as well as showcasing a collection of antique and modern chairs, this is one of the most eclectic nightspots in the city. There is so much variety here. Where else can you eat crepes while reading a book, sipping a cocktail, and admiring dangling chairs by Eames, Gehry, Wegner, and the like.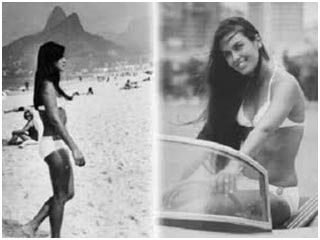 BAR GAROTA DE IPANEMA
Rua Vinicius de Moraes 49-A,
T 2523-3787
In Ipanema, the casual Garota Bar is where Carlos Jobim wrote the song "Girl from Ipanema" about a teenage girl, who walked past every day on her way to school.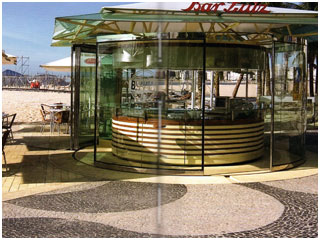 BAR LUIZ BEACH KIOSK
Rua da Carioca, Copacabana Beach
Serving Austo-German food, this little kiosk on Copacabana beach has been around since 1927, but the restaurant first opened its doors in 1887 at another location.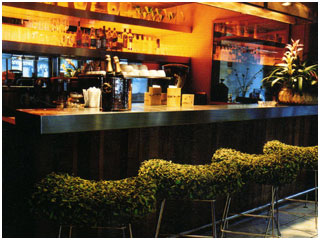 JUICE CO
Avenida General San Martin 889,
T 2294 0048
This Leblon restaurant and bar serves organic food and drink. It's a favorite spot to refuel energy in style, as the decor is quite modern and eclectic.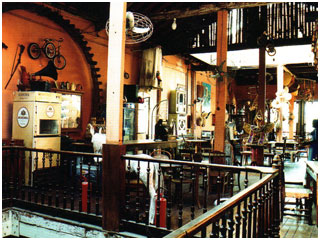 RIO SCENARIUM
Rua do Lavradio 20,
T 3147 9005
www.rioscenarium.com.br
An ultimate favorite nightspot in Rio, this 19th Century, three-storey warehouse resembles an antique store with hundreds of amazing furniture and decor pieces. Bands play, dancing ensues, and from the upper-floor balcony, one can take a break from everything and watch the street life below.