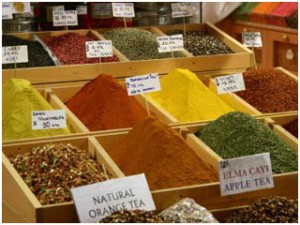 SPICE MARKET
22 Süleyman Seba Cd, Vişnezade,
T 90 212 381 21 21
Visit the SPICE MARKETS, where you'll find an amazing assortment of goodies. It's one of the oldest bazaars in the city–the color and aromas will feast for your senses. You'll find spices, dried fruits, nuts, seeds, and other edibles delights, and some high-margin goods have begun to appear as well.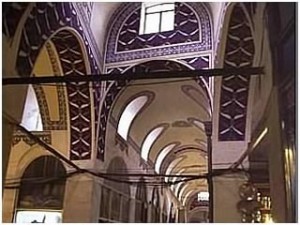 THE GRAND BAZAAR
42 Sultanahmet,
T 90 212 514 0045
For some fantastic shopping visit the Grand Bazaar, one of the largest covered markets in Istanbul, with over 58 streets and 1,200 shops. Opened in 1461, the bazaar sells everything but is best known for its jewelry, pottery, carpet, and spices.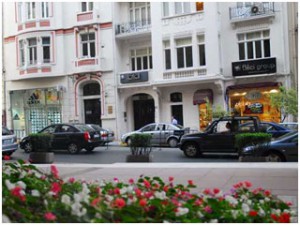 NISANTASI
Head here to find the biggest international luxury brands, and most of the stores are found within old palaces. Vuitton, Armani, Gucci, but along with the exclusive labels, you'll also find superb affordable high fashion as well, like Mudo.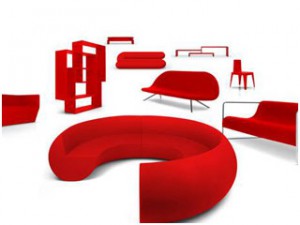 DERIN DESIGN SHOWROOM
Siracevizler Deresi Sokak 4,
T 90 212 225 2003
www.derindesign.com
There's been a lot of international buzz about this showroom for a five years now. You'll find an amazing modern showroom and cutting edge designs. It's the only place in the world where you can see the entire furniture collection by this hip new design team.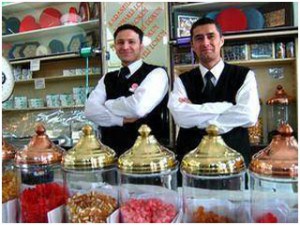 AH MUHIDDIN HACI BEKIR
Like Laduree for the Turks, find this amazing confection, Turkish Delight, at one of the many stores around the city. Find flavors ranging for orange to rose. The company has been around since 1777, so its longstanding run speaks for itself.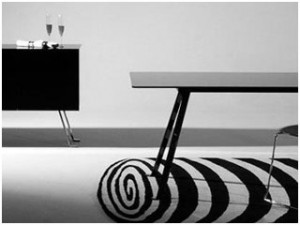 KOLEKSIYON
Baglar Caddesi 35, Sariyer,
T 90 212 223 1320
Head to this amazing furniture and housewares showroom in the suburb of Sariyer. Find works by Alev Ebuzziya and Karim Rashid in the restored factory building on the Bosphorus.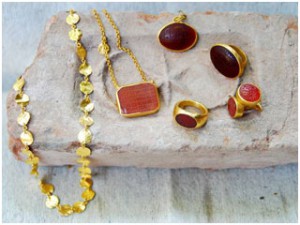 SOFA
NuruOsmaniye Cad. 85,
T 90 212 520 2850
You'll find jewelry, ceramics, and textiles in this Cagaloglu quarter shop.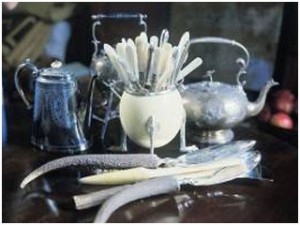 A LA TURCA
Faikpasa 4,
T 90 212 245 2933
www.alaturcahouse.com
While vintage anything is hard to see in Istanbul, you'll find an amazing assortment of goodies at this shop where almost everything feels important, from toys, televisions and furniture to paintings and manuscripts.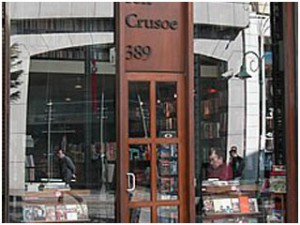 ROBINSON CRUSOE
389 İstiklal Caddesi,
T 90 212 293 6968
The shop looks like an old world library…you'll find a great assortment of English language books at this great bookstore.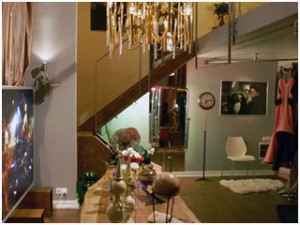 ECE SUKAN VINTAGE
Ahmet Fetgari Sokak 152,
T 90 212 233 5439
Vintage stores are extremely hard to find in Turkey, but Ece Sukan, a top model, decided to culminate a handpicked collection, and the store reeks of excellent taste. Find clothes from the 1920s to the 1990s.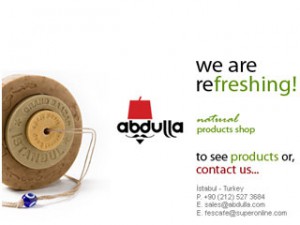 ABDULLA
25/27 Ali Baba Turbe Sokak,
T 90 212 526 30 71
At this cutting edge textile store, you'll find a fantastic assortment of handmade fabrics, washcloths, towels, hamman pestemals, and throws.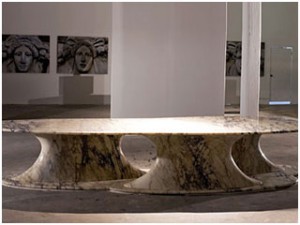 HAAZ
Kanyon, Buyukdere Caddesi 185,
T 90 212 353 0950
www.haaz.info
This new outfit sells housewares and accessories by international labels as well as products under the Haaz label.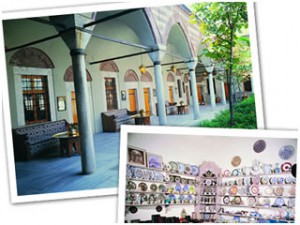 ISTANBUL HANDICRAFTS MARKET
Kabasakal Caddesi 23, Sultanahmet,
T 90 212 517 6782
Watch artists as they work and then perhaps buy a piece or two. Find paintings, ceramics, embroidery, and more. Housed in a beautiful 18th-century painting, you'll love just watching the amazing creative energy that the market inspires.