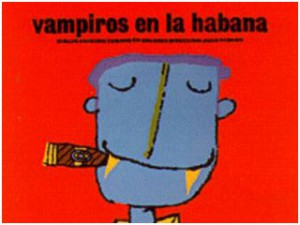 ICAIC
Calle 23, 1156 entre 10 y 12,
T 833 9278
Pop into the ICAIC (Instituto Cubano de Arte e Industria Cinematográfico) and see and buy some classic screen-printed movie posters from post revolution. It's what you'd expect to find here, anti-Hollywood, pop art style. The poster are inexpensive–a great way to take back home with you some Cuban art.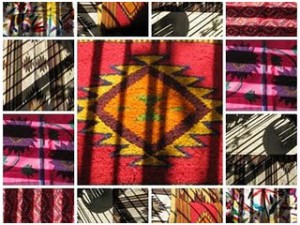 SEDE DE HERMANDAD DE TEJEDORAS
Calle Obrapia No. 158,
T 861 7750
The Federation of Cuban Woman run this shop, which sells textiles and educates customers on the dying tradition of dying. Find handmade products here from handbags to quilts.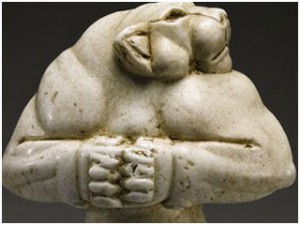 CASA DE ANTIGUEDADES DOS LEONES
Avenida Galiano No. 202,
esquina Virtudes
Find everything here from furniture to marble statues to Art Deco pieces. Antique shops are a rarity in Cuba, so definitely stop here to take a look, just know that before you fall in love with a piece, the export laws in Cuba are super strict.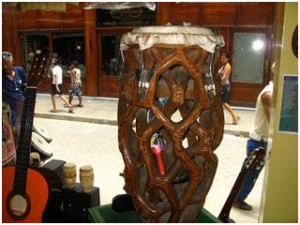 LONGINA
Calle Obispo No. 360,
entre Habana y Compostela,
T 862 8371
This amazingly beautiful art nouvelle shop with stained-glass touches, sells something that might surprise you considering the look of the place: the very best in Cuban music, percussion instruments, and Cuban films, and the employees are super helpful and friendly.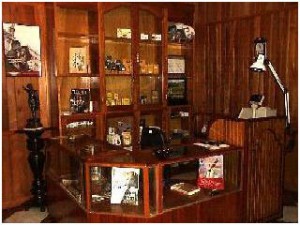 HABANA
1791 Calle Mercaderes No 156,
Entre Obrapia y Lamparilla
T 861 3525
This shop is simply amazing. With helpful shop assistants, pick from ten varieties of cologne…even one made from tobacco leaves…then you can add personal touches to the scent if you want. Have it bottled in ceramic or glass, which can be hand painted if you choose, and then it's sealed with wax and placed in a expensive looking linen bag.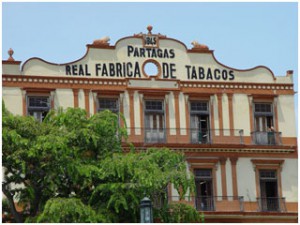 REAL FABRICA DE TABACOS PARTAGAS
Ìndustria 520
It's across the street from the massive Capitol building. After you're done with the tour, go to the sampling shop next door and buy a box to take home with you.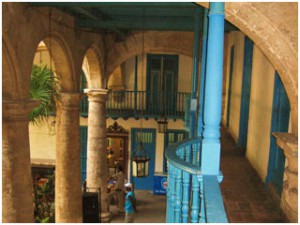 PALACIO DE LA ARTESANIA
Calle Cuba No. 64,
entre Cuarteles y Pena Pobre
T 867 1118
Great for souvenirs and gifts this shop has everything you'll need for friends and family back home. Cigars, rum, t-shirts, jewelry, books, guayabera shirts, and the list goes on….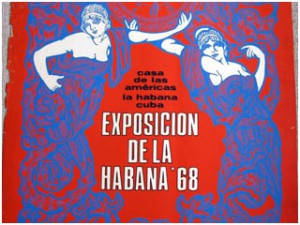 LA EXPOSICION
Calle San Rafael No. 12,
entre Belgica y Agramonte
T 863 8364
You'll find great postcards, stationary, maps, and an assortment of inexpensive posters and reproduction prints of Cuban artwork here. They even have a framing service, and prices are inexpensive.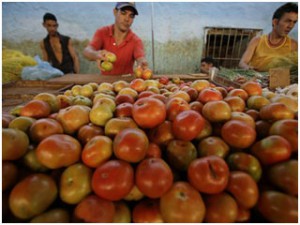 CUATRO CAMINOS
Calle Maximo Gomez,
entre Arroyo y Matadero
T 860 9608
It's the largest indoor agricultural market in the country. You'll experience the hustle and bustle of the people, noise, and smells. Find everything you need here to cook a lovely meal from fresh fruit and vegetable to live goats.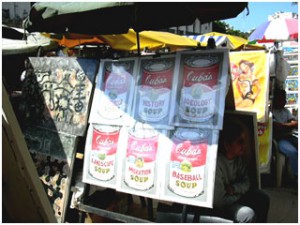 FERIA
Calle Tacon,
near the Plaza de la Catedral
The largest craft market is also located in a beautiful setting. It's a great place to pick up local goods for souvenirs and gifts.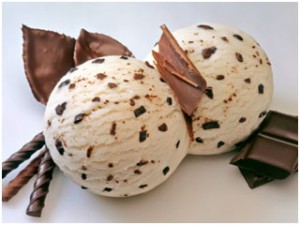 BOSQUE DE LA HABANA
Hotel Melia Habana, Avenida 3ra,
Entre 78 y 80
T 204 8500
It's an ice cream parlor that also sells the best cakes in town.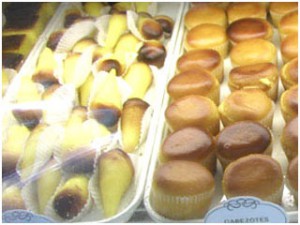 PASTELERIA LA
FRANCESA
Paseo de Marti No.
410 entre Neptuno y San Rafael
T 862 0739
The best bakery in town, find croissants, coffee, cakes, and delicious sandwiches. It's next to the Hotel Inglaterra.