Last week was a horrible news week with the continued terrorist attacks by extremists.
It brought back memories of being hostage at the Taj Palace in Mumbai four years ago.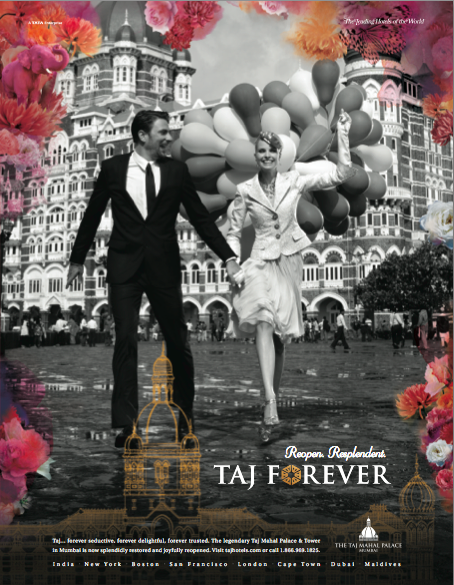 We were route to shoot for Conde Nast Traveler USA and do an episode on my TV show Modern Nomad in Rajasthan.
Our timing arriving at the Taj couldn't have been worse as it was ten minutes prior to the terrorists.
We were the lucky ones who survived as we had made it up to the first floor bar for a crew meeting, but most of the people who had been checking in next to us were slaughtered.
I don't blame the kids with guns who held the trigger, I despise and resent the people training them and ordering them to commit these acts of cruelty against humanity. Terrorism has no winners!
The bizarre thing was I was asked to return to India to shoot the relaunch campaign for the Taj Mumbai reopening.
The advertising agency run by Andrew Sacks, who had booked me had no idea I was a hostage.
Below is a news clipping of me climbing out the window after a long ordeal.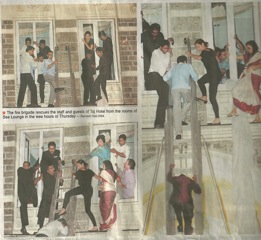 It was my crew who smashed through the windows and tied the curtains together to save 65 people. I'm very proud of my Australian, American team as they kept their heads together and moved quickly.
One of the campaign shots and the shot of the staff celebrating the reopening in the stairwell where so many people were shot.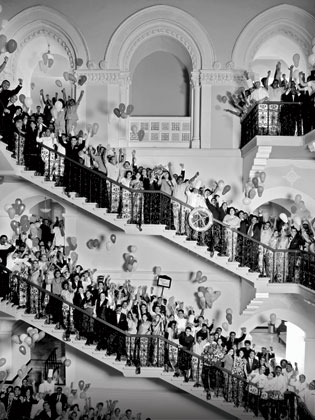 The video here shows the making of the campaign and the touching moment when we photographed the entire staff on the staircase.